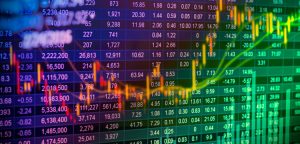 World stock markets have taken heavy falls after a rise in coronavirus cases sparked fears of an economic slowdown.
The UK's FTSE 100 share index closed 3.3% lower, the sharpest drop since January 2016.
And, in America the Dow Jones and S&P 500 posted their sharpest daily declines since 2018.
The Dow tumbled 3.5% – more than 1,000 points – while the S&P 500 ended the day 3.3% lower.
The Nasdaq sank 3.7%.
In Italy, which has seen Europe's worst outbreak of the virus, Milan's stock market plunged nearly 6%.
However, the price of gold – always considered a safer haven in turbulent times – hit its highest level in seven years at one point.
The stock market jitters came as the virus continues to spread well outside its origins in China.
Italy is the worst hit European country with 170 reported cases and six deaths.
Russ Mould, investment director at AJ Bell, said:
"There has been so much complacency in recent weeks from investors, despite clear signs that China's economy is facing a large hit and that supply chains around the world were being disrupted.
"Markets initially wobbled in January, but had quickly bounced back, implying that investors didn't see the coronavirus as a serious threat to corporate earnings. They may now be reappraising the situation."