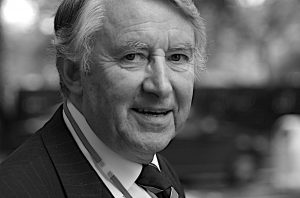 Lord David Steel
Lord David Steel has quit the Liberal Democrats after a report into sex allegations linked to Westminster.
The former party leader will also retire from the House of Lords "as soon as possible".
Lord Steel, 81, said:
"I have received indications that some in the Liberal Democrat party wish me suspended and investigated again, despite a previous disciplinary process in Scotland which concluded that no further action was required.
"I am told that others are threatening to resign if a new investigation is started.
"I wish to avoid any such turmoil in my party and to prevent further distress to my family."
An Independent Inquiry into Child Sexual Abuse (IICSA), report criticised of an "abdication of responsibility" when he learned about child abuse allegations against his fellow MP, Cyril Smith.
The IICSA said MPs, including Sir Cyril, were "protected from prosecution".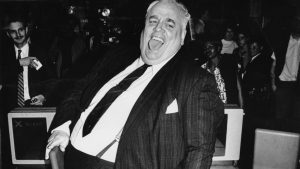 Sir Cyril Smith MBE
It added there was a culture of "failing to recognise abuse, turning a blind eye to it, covering up allegations and actively protecting high-profile offenders including politicians" within Westminster.
It concluded that politicians valued reputation "far higher than the fate of the children involved".
In evidence to the inquiry in March last, Lord Steel said he asked Smith in 1979 about allegations he abused boys at a Rochdale hostel in the 1960s.
Lord Steel concluded Smith had committed the offences but claimed it was "nothing to do with me".
The IICSA said Lord Steel "looked at Cyril Smith not through the lens of child protection but through the lens of political expediency."
It said his "personal inaction" was "inexplicable".
Lord Steel went on to recommend Smith for a knighthood in 1988.