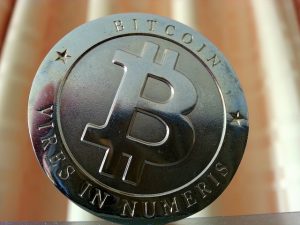 Drug dealer Clifton Collins has lost an illicit £46 bitcoin fortune because he can't access his account.
Collins hid the codes – written on a side of A4 paper – in a fishing rod case in his rented home.
However, three things happened to see his wealth vanish in a flash.
Firstly, Collins, was nicked for possessing cannabis.
Secondly, he was jailed for five years.
And thirdly, and most damaging, his landlord cleared out his rented house and threw away the rod case.
It was dumped at a local tip near his home in Farnaught, Cornamona, County Galway.
Waste from the site is sent to Germany and China to be incinerated.
Collins, 49, has apparently told the Irish Gardaí [police] he has come to terms with the loss.
He considers it as "punishment for his own stupidity".
The High Court in Dublin ruled that Collins forfeited the bitcoin accounts because they were the proceeds of crime.
In his early days Collins worked as a beekeeper, even winning awards for his honey.
He turned to growing cannabis on an industrial scale 15 years ago.
The proceeds bought 6,000 bitcoins in late 2011 and early 2012 when the fledgling cryptocurrency's value hovered around £4 a coin.
Since then its value has soared to nearly £7,500 a coin.
Collins used 12 accounts, with 500 bitcoin invested in each one.
He had the codes to other bitcoin accounts valued at €1.5m.
Those, plus more than €100,000 in cash, have been seized.
Apart from that windfall to the Irish state's coffers, the government has also lost its chances of securing the £45,000,000.
It's reported the state "nurtures hopes" it might come its way one day.