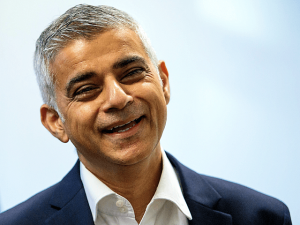 Labour's London Mayor Sadiq Khan will not be backing Rebecca Long-Bailey to be the party's next leader.
Mr Khan firmly nailed his colours to the mast saying he'd vote for either Sir Keir Starmer or Lisa Nandy.
He said: "Of the three candidates left I would be very surprised if Rebecca Long-Bailey was able to change my view of her.
"I'll probably decide over the course of the next few days between Keir and Lisa."
Ms Long-Bailey – seen as the darling of the left – gave leader Jeremy Corbyn "10 out of 10" after his performance during the disastrous general election last December.
Mr Khan said: "I'm quite clear that we lost the December 12th election badly, the worst result we've had since 1935… we've got to make sure we learn the lessons of the past, and we choose somebody who's going to get back into winning.
"We will only improve people's lives and transform their life chances by winning elections."