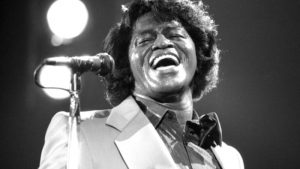 A woman has claimed that James Brown – the Godfather of Soul – was murdered.
Jacque Hollander has spoken to a district attorney in Atlanta, Georgia, saying the singer's death was "caused by another person".
Brown died of heart failure on Christmas Day in 2006. He was aged 73.
He had been in hospital with pneumonia just two days prior to his death.
Ms Hollander has met Fulton County District Attorney Paul Howard and handed material she said related to Brown's death.
Mr Howard is now sifting through the information and deciding whether to open an investigation, his spokesman said.