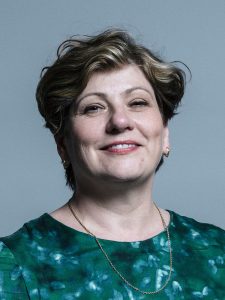 Emily Thornberry has dropped out of the Labour leadership race after failing to make the final members' ballot.
Ms Thornberry fell two parties short of the 33 needed by midnight.
The shadow foreign secretary has been battling to pick up enough support from the start of the campaign.
Her opponents – Sir Keir Starmer, Lisa Nandy, and Rebecca Long-Bailey – are through to the final count to be decided by party members.
That ballot opens on February 24th and closes on April 2nd.
A new leader and deputy will be announced on April 4th.