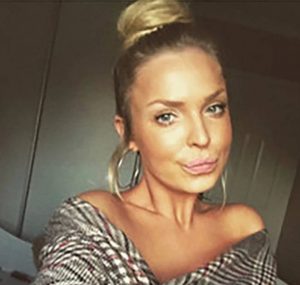 A drunken woman who tried to open a plane door mid-flight has been jailed for two years.
Chloe Haines, 25, was on board a Jet2 trip to Turkey with 206 other passengers when she lashed out at staff.
She tried to storm the cockpit and had to be held back by crew and passengers.
She screamed "I'm going to kill you all" as they tried to restrain her.
Two RAF fighter jets were scrambled to escort the plane to a forced landing at Stanstead airport.
Her actions cost the airline more than £85,000 – which Haines has been ordered to repay.
Chelmsford Crown Court heard how Haines, from Maidenhead, Kent, had been drinking on top of medication.
Her defence team claimed the Costa Coffee worker had "blacked out and didn't remember what happened".
It added she was a "troubled young person with a number of serious issues" and "to her credit had engaged more fully with Alcoholics Anonymous".
In a shared statement from Essex Police and Stanstead Airport Haines' actions were described as "terrifying" and left an "entire plane, including experienced cabin crew members, in fear for their safety".
It added: "If Haines had managed to open the door, there's no telling what might have happened to those on board.
"The cabin crew put their lives at risk to prevent the door from being opened, even though they were incredibly frightened.
"They showed immense bravery and should be commended.
"We will not tolerate dangerous or disruptive passengers.
"We appreciate that Haines has apologised profusely, and is mortified by her actions, but this must serve as a warning to anyone who drinks before boarding a flight: if you cause trouble, you will be arrested and we will seek an appropriate course of action to protect your fellow passengers."