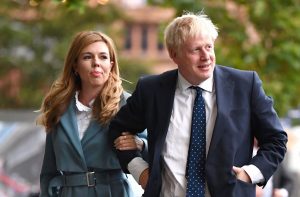 Boris Johnson has been asked to "fess up" over who paid for his post-election victory break to the Caribbean.
The Prime Minister and his girlfriend Carrie Symonds were given accommodation during their stay in Mustique.
In his entry to the Commons' register of members' interest Mr Johnson said the £15,000 trip was funded by Carphone Warehouse co-founder David Ross.
However, Mr Ross has told the Daily Mail that's not true.
He said he helped find Mr Johnson travel companies but denied paying for the stay.
Now, Labour has told the Prime Minister that he must reveal who paid for the holiday or else face a parliamentary investigation.
Jon Trickett, Labour's shadow cabinet office minister, said:
"Boris Johnson must come clean about who has paid for his luxury trip.
"If he fails to do so, the Parliamentary Commissioner for Standards should step in and make him fess up.
"The public deserves to know who is paying for their Prime Minister's jaunts."