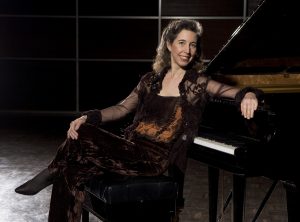 A unique concert piano has been damaged beyond repair after movers dropped it.
The Fazioli piano – the only one in the world – shattered as the men tried to manoeuvre it onto a trolley.
The instrument, weighing more than half a tonne, split in half.
The piano was owned by concert pianist Angela Hewitt.
Ms Hewitt, 61, had just finished recording Beethoven's piano variations at a studio in Berlin.
The Fazioli was being taken from the building when it was dropped by the specialist team.
Its maker, Italian Paolo Faziloi, was called in to inspect the damage.
He said the £150,000 piano could not be repaired.
Ms Hewitt said: "It's kaput."
She mourned the loss of her "best friend, best companion" and hoped the instrument "would be happy in piano heaven".
She added: "I loved how it felt when I was recording – giving me the possibility to do anything I wanted.
"The movers of course were mortified.
"In 35 years of doing their job, this had never happened before.
"At least nobody was hurt."
Ms Hewitt had used the piano for all her recordings since 2003.
The F278 Fazioli was handmade and the only one with a four-pedal mechanism.
It was covered by insurance.