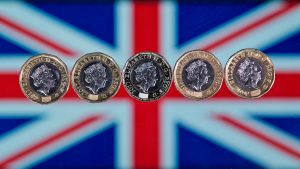 British exports have hit a record high, indicating a bitter Brexit battle has not held back trade.
UK companies sold £689 billion of goods and services overseas last year.
That's up five per cent on 2018, according to the Office for National Statistics (ONS).
Goods exports were up 6.4 per cent to £372 billion as a 0.9 per cent fall in sales to the EU was more than offset by a 13.6 per cent rise to the rest of the world.
The encouraging figures were seized upon by ministers as Brexit negotiations start about Britain's future relationship with the EU.
Trade secretary Liz Truss said:
"The UK is an exporting superpower and these new statistics show that UK companies are exporting record levels of goods and services.
"As a newly independent trading nation, we will strike new trade deals with key partners across the world, open up new markets and make it even easier for our businesses to meet global demand."
Britain is becoming less reliant on the EU for trade, according to the ONS report.
While British firms sold £170.6 billion of goods to EU countries in 2019, exports to the rest of the world hit £201.5billion.
Overall, Britain ran a trade deficit of £29.3 billion last year, as £718.3 billion of imports outweighed £689 billion of exports.