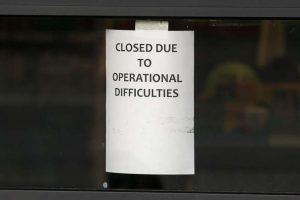 A GP practice has closed after a member of staff tested positive for coronavirus.
The County Oak Medical Centre in Brighton was shut by the NHS.
Four people in the sea-side resort have the flu-like illness.
One of them is a doctor.
The cases are linked to one Brighton man who recently returned from a conference in Singapore last month.
He then went skiing in the French Alps where another 11 people caught coronavirus.
He returned to Britain on an easyJet flight from Geneva.
The number of UK cases of the disease that started in China is now eight.
Health officials are trying to trace people who had contact with the four infected Britons – including patients who attended the GP surgery in Brighton.
There is also an appeal for passengers on the EasyJet flight to seek medical help