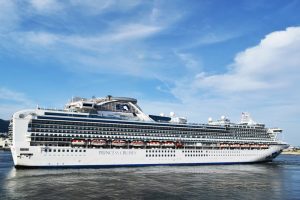 More than 2,650 cruise ship passengers are in quarantine after ten tested positive for coronavirus.
The lock down came after an 80-year-old passenger left the ship in Hong Kong and later tested positive for the killer virus sweeping China.
The Diamond Princess is now berthed in Yokohama Bay, Japan.
All passengers were tested for the virus on Monday night.
Ten came back positive and have been taken to hospital.
Everyone else on board has been confined to their rooms.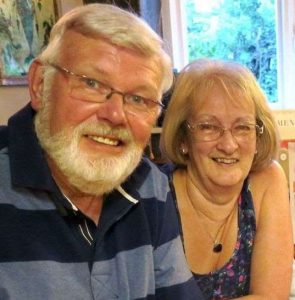 Credit David Abel. David and Sally Abel
David Abel, from Northamptonshire, is on board the ship with his wife Sally.
He said they were without food for 18 hours after fears the kitchens were the source of the virus.
Mr Abel said:
"Nothing changed except for food.
"It now is a sandwich for every meal.
"We are no longer on a luxury cruise, that's for sure."
The Foreign Office has urged all British nationals to leave China after the outbreak continued to claim lives.
The Chinese authorities report that 490 coronavirus victims have died and cases have risen to 24,324.