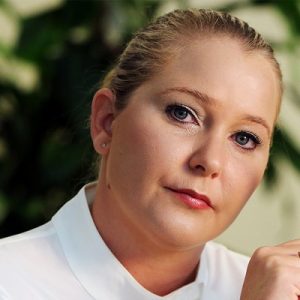 Prince Andrew has been told to "do the right thing" by the woman who says he had sex with her at a Jeffrey Epstein party.
Virginia Roberts Giuffre took to social media to say the Prince should hand himself over to the FBI for questioning.
Prince Andrew and the late Jeffrey Epstein were "great friends".
Ms Giuffre tweeted the world is over "the lies, the cover ups and the simple fact that privilege buys your way out of facing the music".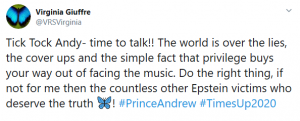 She shared the tweet with a mock FBI wanted poster from the Sun newspaper.
US lawyer Geoffrey Berman claimed that the Prince had provided "zero co-operation" to the authorities.
The Prince denied the accusation, saying no one had been in touch with him.
He also strenuously denies allegations by Ms Giuffre that she had a sexual encounter with the Prince in London in 2001.