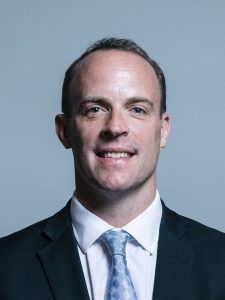 Dominic Raab
Foreign Secretary Dominic Raab has dismissed any idea of "haggling" Prince Andrew for the suspected killer of teenager Harry Dunn.
It's said the FBI wish to talk to the Prince about his involvement in the Jeffrey Epstein sex scandal.
Meanwhile, the Americans are refusing to extradite Anne Sacoolas to Britain to face driving charges.
The idea of a "swap" was raised at a press conference held by Mr Raab and US Secretary of State Mike Pompeo.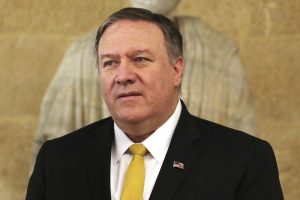 Mike Pompeo
Mr Pompeo was asked: "We want Anne Sacoolas, you want Prince Andrew – is there a deal to be done?"
Mr Pompeo replied: "I am confident each of these cases will be resolved on their relative merits."
Mr Raab added: "There is no barter, it's a rules-based approach.
"That's what the treaty does.
"There is no haggle, and no one's raised Prince Andrew… Frankly, no one has ever raised that with me."
Ms Sacoolas, 42, has been charged with causing death by dangerous driving.
However, the US has refused to act on extradition.
The Dunn family's spokesman, Radd Seiger, said:
"Anne Sacoolas should return to the UK and face one of the fairest justice systems in the world.
"In the spirit of reciprocity that underpins extradition, we stand shoulder to shoulder with Epstein's victims and believe that Prince Andrew should go to the US and do everything he can to ensure that justice is served there."