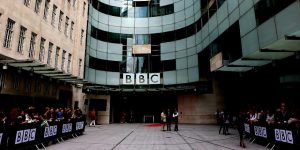 The BBC plans to cut 450 jobs as part of plans to "modernise its newsroom".
Affected programmes include Today, Newsnight and 5Live.
The Victoria Derbyshire Show is also a casualty.
The presenter was said to be "absolutely devastated" at the news.
The broadcaster is also looking at the number of its presenters and "how they work".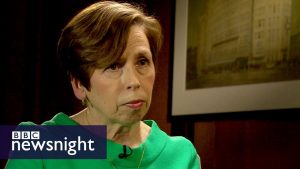 Credit BBC:  Fran Unsworth
Fran Unsworth, director of news and current affairs, said there are "many people in this country that we are not serving well enough".
The broadcaster is reaching older people but has been falling out of favour with the young as their viewing habits change.
The BBC has to be "relevant for the people we are not currently reaching", Ms Unsworth said.
The plans will mean a "reduction in the overall number of stories covered" and "further investment in digital news".
The BBC said it wanted to "reduce duplication" while making savings of £80 million, citing the last licence fee settlement.
It said the news agenda would be "tailored to subjects that matter most to the audience".
Ms Unsworth said:
"The BBC has to face up to the changing way audiences are using us.
"We need to reshape BBC News for the next decade in a way which saves substantial amounts of money. We are spending too much of our resources on traditional linear broadcasting and not enough on digital.
"Our duty as a publicly funded broadcaster is to inform, educate and entertain every citizen. But there are many people in this country that we are not serving well enough."
She apologised for the "unfortunate" leaking of the Derbyshire story, saying "I can assure you nobody from BBC management leaked that story".