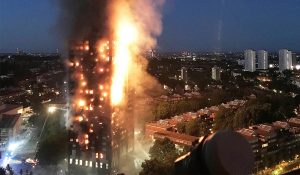 A member of the Grenfell Tower inquiry has quit over links to the company that supplied the building's controversial cladding.
Benita Mehra, an engineer, had charity ties to the cladding firm Arconic.
In tendering her resignation to Prime Minister Boris Johnson, Ms Mehra respected the "concern and depth of feeling" about her appointment.
Survivors' group Grenfell United said Ms Mehra had done the "dignified thing by resigning".
It added that her decision to leave "helps lift growing anxiety ahead of phase two".
However, the group was critical of the government for failing to carry out "basic checks" on the inquiry panel members.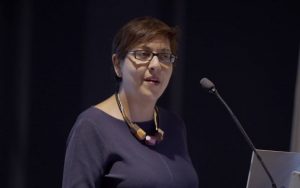 Benita Mehra
Ms Mehra was a former president of the Women's Engineering Society (WES).
The WES received funding from the cladding company's charity wing, the Arconic Foundation, for an apprentice project.
Ms Mehra said her WES role was unpaid and the Arconic grant was ringfenced to fund the mentoring scheme.
She wrote to Boris Johnson: "For these reasons, I did not link any aspect of my former role as president of the WES to my panel member role for the Grenfell Tower inquiry.
"In hindsight, this was a regrettable oversight on my part.
"I am confident that had I continued in my role at the inquiry I would have approached my work with complete independence and impartiality at all times.
"However, I recognise and respect the depth of feeling among some core participants about my appointment."
The fire in June 2017 claimed 72 lives.
Initial inquiries revealed the cladding was the "principal" reason for the flames' rapid spread.