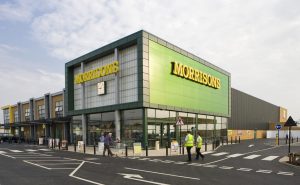 Supermarket chain Morrisons is axing 3,000 management roles in a bid to create more jobs on the shop floor.
The cuts will generate 7,000 new hourly-paid roles at its 500 nationwide stores.
Morrisons says that's a net gain of 4,000 new posts.
The jobs will be "customer-facing" – meaning more fishmongers, bakers and butchers.
David Lepley, Morrisons group retail director, said:
"Whilst there will be a short period of uncertainty for some managers affected by these proposals, we will be supporting them through this process.
"There will also be more roles with greater flexibility that are very attractive to colleagues with families."
People in managerial jobs who want to remain working at Morrisons can stay – however, their new offer will be at shop floor level.
Front-line store staff at Morrisons earn £9 an hour.