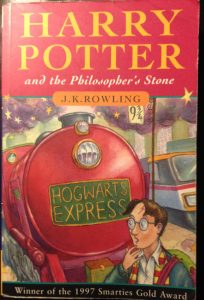 A rare Harry Potter first edition of The Philosopher's Stone has been sold for £28,500.
The book was first picked up at a jumble sale for 25 pence.
Only 500 hardback copies were printed in 1997 of J K Rowling's first book in the series.
Most were sent to libraries – including the one just sold.
The book still had a Staffordshire Libraries sticker inside the front cover, and a note saying it had been withdrawn from the shelf.
It later ended up in a jumble sale.
After reading the book its owner, a 54-year-old office worker, left it on a shelf for more than 20 years.
It went under the hammer at Bishton Hall, Staffordshire and was bought by a UK collector.
The owner said: "I can't believe it. It's what I'd hoped for, but I never really believed my book would make that price."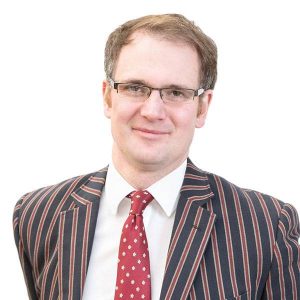 Charles Hanson
Television celebrity auctioneer Charles Hanson said: "All our client wants to do with [the money] is buy a new bathroom.
"Even now the softback publications, which were first editions, are fetching thousands of pounds.
"But this is a hardback and one of only 500.
"It's so important in that great history of Harry Potter."
Jim Spencer, head of books at Hansons, said:
"I was slightly caught in disbelief when I first saw it. I receive calls every week from people saying they have a first-edition Harry Potter.
"In fact, when news of this discovery broke, I was receiving 50 emails a day.
"But most copies can invariably be ruled out in seconds.
"I found the book when I was called to a client's house near Stafford to value three boxes of books.
"And here it was – the holy grail of Harry Potter books. I was so excited. Every book valuer dreams of finding one of these."