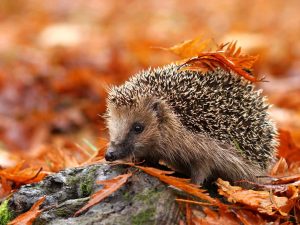 More than 100,000 hedgehogs are thought to be killed on Britishs road each year.
Scientists believe the alarming figure could eventually see the mammal wiped out.
The hedgehog population has dropped dramatically from an estimated 35 million 60 years ago to a mere 500,000 today.
A new report by the Mammal Society highlights the hotspots of hedgehog road deaths.
It's mainly where an urban area runs into a rural patch.
The Midlands and the North have most deaths.
Check out the Mammal Society map for your area:
https://www.mammal.org.uk/science-research/hedgehog-hotspots/