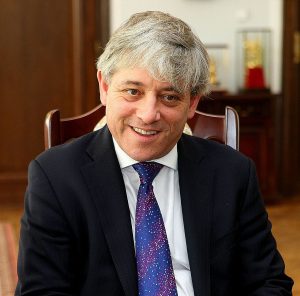 Former Commons Speaker John Bercow
Jeremy Corbyn's plan to hand a peerage to former Commons Speaker John Bercow may be scuppered unless joins he joins the Labour Party.
It's said Mr Corbyn wants to include the controversial Mr Bercow in his nominations for the dissolution honours list.
Downing Street, however, has been quick to point out that Mr Corbyn might be "out of order".
Constitutional experts say that Mr Bercow – elected to the House in 1997 as a Conservative MP – needs to be a Labour member before his nomination can be considered.
Even then, a Number 10 source said, "no one in this government will be rushing to give Bercow a peerage".
As Speaker, Mr Bercow made Commons' debates about Brexit incredibly difficult for the Leave group.
On retiring he was the first Speaker for 230 years not to be immediately made a Lord.