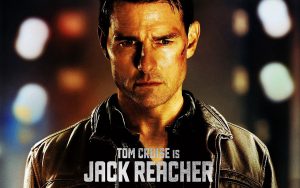 Best selling author Lee Child is retiring and handing over his Jack Reacher books to his brother.
Child was looking to kill off the Reacher series, which has sold worldwide more than 100 million copies.
The Reacher character is also a Hollywood staple – with Tom Cruise playing the lead role.
And there's talk of an Amazon Prime series.
So, Child eventually decided that Reacher must live on – and has asked his writer brother Andrew Grant to write the novels.
However, Child – born Lee Grant – has one condition, his brother must also change his name to Child.
Lee said: "For years I thought about different ways of killing Reacher off.
"First of all, I thought he would go out in a blaze of bullets, something like the end of Butch Cassidy and the Sundance Kid.
"It would take an army to bring him down [but] Reacher had to have an afterlife after I was done."
It was then Lee decided to ask his brother to carry on the work.
Lee said: "It's not as if I twisted his arm into doing it.
"And he didn't twist mine either.
"It just happened. It feels like a natural development.
"My brother is a good writer.
"Now he has a hero.
"Readers don't need to know about me or whoever writes the books.
"They only really care about Reacher.
"And I know he's now in safe hands."