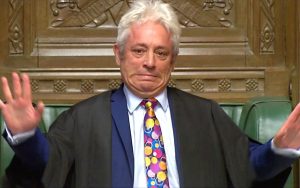 Former Commons Speaker John Bercow has been nominated for a peerage by Labour leader Jeremy Corbyn.
Controversial Bercow was the first Speaker in 230 years not to be given an automatic seat in the House of Lords on retiring.
The snub by Prime Minister Boris Johnson came after Bercow repeatedly thwarted the Government in its Brexit debates.
It's not known if Mr Bercow would sit as a Labour peer or a crossbencher.
He was a Tory MP.