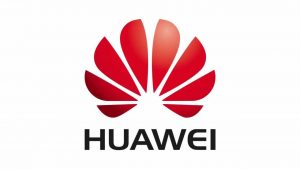 US officials have told Britain that using Huawei technology was "nothing short of madness".
The stark warning came after Britain's MI5 chief said there was "no reason to think" the Chinese tech company would compromise security.
A delegation of Washington officials met British ministers yesterday to air their concerns about Huawei.
They presented "new evidence" that the company posed a threat to security if it was allowed to help build the UK's 5G network.
Former Prime Minister Theresa May gave Huawei a partial nod to help set-up the infrastructure.
But the decision has been on hold since Boris Johnson won the general election last December.
America believes Huawei uses its equipment to spy on people and countries.
However, it has supplied no evidence to support the claim.
And Huawei strongly denied the allegation.
America and Australia have already stopped Huawei building its country's 5G networks.
It's feared Britain's refusal to follow step could strain the "special relationship" between the UK and America.
Prime Minister Boris Johnson is also looking towards the US for a strong trade deal after Brexit.
Also, refusing Huawei could damage East-West links for the UK.
Mr Johnson has been under pressure to make a decision for months.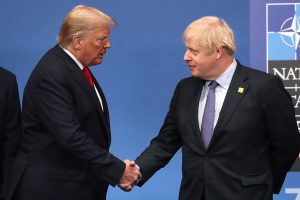 He said today: "The British public deserve to have access to the best possible technology.
"If people oppose one brand or another then they have to tell us what is the alternative, right?
"On the other hand, let's be clear, I don't want as the UK prime minister to put in any infrastructure that is going to prejudice our national security or our ability to co-operate with five-eyes intelligence partners."