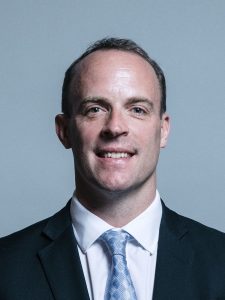 Defence Secretary Dominic Raab
British forces in Iraq came under fire last night from Iranian missiles.
There were no casualties.
More than 15 rockets were launched towards Ayn al Asad and Erbil – both military bases inside Iraq.
The stations house coalition troops – including UK personnel.
Foreign secretary Dominic Raab urged Iran to follow "urgent de-escalation" and not carry out "reckless and dangerous attacks".
He added: "We condemn this attack on Iraqi military bases hosting Coalition – including British – forces.
"We are concerned by reports of casualties and use of ballistic missiles.
"We urge Iran not to repeat these reckless and dangerous attacks, and instead to pursue urgent de-escalation.
"A war in the Middle East would only benefit Daesh and other terrorist groups."