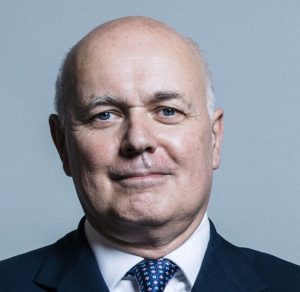 More than 230,00 people have signed a petition calling for newly knighted Conservative Iain Duncan Smith to have the honour removed.
The former Tory leader was knighted in this year's New Year list for "political and public service".
Mr Duncan Smith was the "architect" of controversial benefit changes when he was Secretary of State for Work and Pensions in David Cameron's government.
NHS psychiatrist Dr Mona Kamal Ahmed launched the petition last week.
She claims the MP was "responsible for some of the cruellest, most extreme, welfare reforms this country has ever seen"
She highlighted that the UK could be the first country to face a United Nations inquiry into human rights abuses against disabled people.