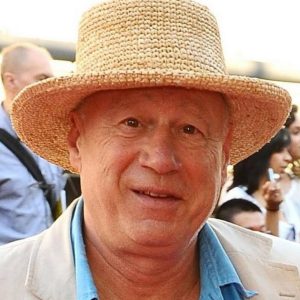 Neil Innes – called "The Seventh Python" – has died aged 75.
The writer, comedian and musician collaborated with the Month Python team, working on the Life of Brian.
Innes started his pop career with the eclectic Bonzo Dog Doo-Dah Band and had a hit with "I'm the Urban Spaceman".
The 1968 song, which won Innes an Ivor Novello award, reached number five in the UK charts.
Innes then went on to form the mock Beatles group The Rutles.
A family spokesperson said Neil had not been suffering from any illness and had passed away unexpectedly on Sunday night.
Python founding member Sir Michael Palin said Innes was "a great writer" and "the most lovely friend".
He added: "He was the first Neil Innes really!
"We were very lucky to have him on board."
"He was a great writer and he was eccentric, and he was clever without being pretentious.
"And he was the warmest of people to be with, he was a most lovely friend."
Fellow Python member John Cleese tweeted he was "utterly dismayed" to hear of Innes's death, calling him "a very sweet man, much too nice for his own good".