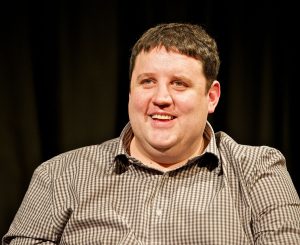 Comedian Peter Kay has criticised broadcaster Channel 5 over a documentary about his career.
The show is called "Peter Kay Comedy Genius: In His Own Words".
But comic Kay, 46, says the title is "very misleading".
In a Twitter post, the Bolton born star said:
"Very flattering of Channel 5 to commission the programme going out tonight.
"But just to let people known that 'Peter Kay: In His Own Words' has an incredibly misleading title, as it doesn't feature any new interviews with Peter and all the footage is completely historic.
"The title also gives the impression that Peter has been involved in the making of this documentary, which he hasn't.
"At all."
Channel 5 has so far not commented.