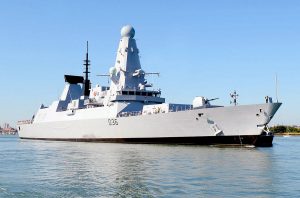 More than £3.3 million of crystal meth drugs has been seized by a Royal Navy destroyer.
HMS Defender was patrolling the Arabian Sea for smugglers and traffickers when she came across the dhow.
The vessel was spotted from the air by a Wildcat helicopter on a dawn patrol.
The dhow was sailing with neither international identification nor any signs of fishing.
Royal Marines were sent to secure the dhow and its crew.
Royal Navy sailors searched the vessel.
They found 11 mail-bag sized sacks containing 131 kg of crystal methamphetamines.
It's estimated the drugs have a street value in the UK of more than £3.3 million.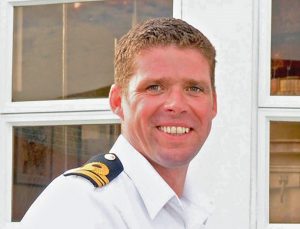 Commander Richard Hewitt
Commander Richard Hewitt, the destroyer's commanding officer, said:
"I am really proud that HMS Defender has been able to interdict such a significant quantity of drugs and prevent it reaching the UK streets.
"It goes to show that even over the festive season, the Royal Navy is at sea 24/7 protecting the UK's interests.
"This has been a real boost for the ship's company as they face Christmas away from their loved ones."
Armed forces minister Anne-Marie Trevelyan said:
"Thanks to HMS Defender and her crew, these drugs will be kept off the streets and the criminal gangs behind this poisonous trade will have suffered financially.
"It is a clear reminder at this time of year that our armed forces are working tirelessly to keep us safe."