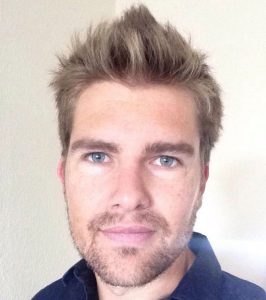 Darryn Frost
Brave civil servant Darryn Frost has spoken about the moment he used a narwhal tusk to stop a killer terrorist.
Darryn, 38, helped bring down Usman Khan on London Bridge.
Khan had fled from a justice conference at Fishmongers' Hall after stabbing to death Cambridge graduates Saskia Jones and Jack Merritt.
Without hesitation, Darryn gave chase brandishing the tusk grabbed from the Hall.
He can be seen on CCTV pinning Khan to the ground before being pulled away by a police officer.
Khan, who was wearing a fake suicide vest, was then shot dead.
South African born Darryn was at the conference when he heard a commotion.
He told the Press Association: "I took a narwhal tusk from the wall and used it to defend myself and others from the attacker.
"Another man was holding the attacker at bay with a wooden chair.
"I ran down the stairs, stood next to the man with the chair, and the two of us confronted the attacker.
"He had knives in both hands and, upon seeing me with the narwhal tusk, pointed at his midriff.
"He turned and spoke to me, then indicated he had an explosive device around his waist.
"At this point the man next to me threw his chair at the attacker, who then started running towards him with knives raised above his head."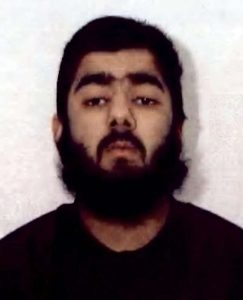 Usman Khan
Darryn explained how he gave the tusk to another man before sprinting back to grab another from the wall.
When he returned the first tusk was lying on the floor broken and Khan had fled.
Darryn, who's lived in the UK for 14 years, gave chase.
He said: "We called out to warn the public of the danger and, after a struggle, managed to restrain him to the ground.
"At that point I was trying to isolate the blades by holding his wrists so that he could not hurt anyone or set off the device."
Darryn thanked the people that helped him stop Khan and those "who put themselves in danger to tend to the injured, relying on us to protect them while they cared for others."