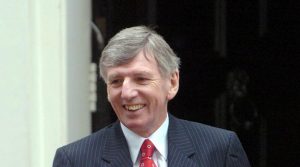 England World Cup winner and West Ham legend Martin Peters has died. He was aged 76.
Peters –dubbed "ten years ahead of his time" as a player – scored for England in the 1966 4-2 win over Germany.
He's the fifth member of English football's "greatest ever team" to have died.
The others are Alan Ball, Ray Wilson, Gordon Banks and captain Bobby Moore.
His former England team-mate Sir Geoff Hurst – he scored a hat-trick in the final – said:
"This is a very sad day for football and for me personally.
"Martin Peters was one of the all-time greats and a close friend and colleague of mine for in excess of 50 years.
"A fellow World Cup final goal scorer and my West Ham partner for years along with Bobby Moore. RIP old friend."
Sir Bobby Charlton, another 1966 winner said:
"We shared one of the greatest days of our lives at Wembley and the fact Martin is one of only two Englishman to have scored in a World Cup final gives him a special place in England's history of the game.
"He was a fantastic footballer.
"As a team-mate he was someone I could trust completely to do his job and I am proud to have shared that great day with him."
Peters won the European Cup Winners' Cup with West Ham in 1965 as well as the Uefa Cup and two League Cups with Spurs.
Asked about his World Cup final goal, Peters once said: "The emotion was like being struck by lightning, it was unbelievable."
England manager Sir Alf Ramsey himself said Peters was "10 years ahead of his time".
Peters won 67 caps for England and made over 700 appearances for clubs throughout his career.
As tributes poured in, Prime Minister Boris Johnson said:
"Very sad news. No England fan will ever forget the heroics of Martin Peters and his fantastic team-mates. My sympathies go out to all of those who knew and loved him."
Former England striker Gary Lineker said:
"Sorry to hear that Martin Peters has passed away. One of our World Cup winning heroes. A great player and a true gentleman."