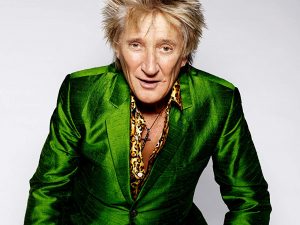 Sir Rod Stewart has a new record – he's the oldest male solo artist to have a UK Number One album.
The 74-year-old singer's latest hit "You're In My Heart" raced to the top of the charts.
He's beaten the last holder – American singer Paul Simon – by three months.
Rod saw off strong competition for the top spot from Robbie Williams and The Who.
Sir Rod said: "A new government and a new number one for Sir Rod.
"Thank you once again to my legions of fans who I will never take for granted.
"Bless you all and a Merry Christmas.
"Well done Robbie, well done Boris, no hard feelings Pete Townshend!"
However, Rod is still a good 23 years off beating the eldest singer to be Number One.
That spot is held by Dame Vera Lynn, who had a hit in 2014 aged 97.