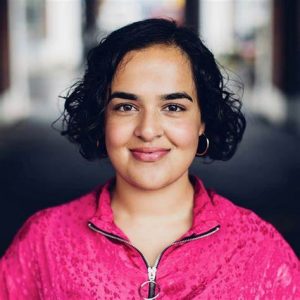 Britain's youngest MP Nadia Whittome plans to give away more than half her £79,000 salary.
Ms Whittome, 23, who won Nottingham East for Labour, will donate £44,000 to local charities.
And, she'll continue to take a "worker's wage" until others are paid more.
Ms Whittome said: "It's not about philanthropy and it's not that MPs don't deserve that salary, it's the fact our teaching assistants, nurses and firefighters do as well.
"When they get the pay rise they deserve, so will I.
"I hope this decision sparks a conversation about earnings.
"It's the greatest honour of my life to represent my home city where I was born and bred."
Labour had a disastrous 2019 election – its worst performance since 1935.
Boris Johnson's Tories romped home with a breath-taking 80 seats' majority.
Ms Whittome said: "We have lessons to learn and need a period of reflection to look at the issues that went wrong.
"This election was ultimately about Brexit .
"We tried to cut through that and talk about other issues in the country.
"I will work to tackle the vast inequality people will face.
"The next five years are about protecting local services, doing what we can to protect our rights and to tackle inequality."