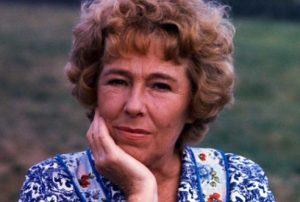 Actress Sheila Mercier, who played Emmerdale matriarch Annie Sugden, has died aged 100.
She passed away in her sleep, reports former co-star Frederick Pyne.
Mr Pyne, who played Matt Skilbeck, said:
"Sad to tell all you Emmerdale fans that Sheila Mercier, Annie Sugden, died peacefully in her sleep.
"She would have been 101 years old on New Year's Day.
"She was a great character and wonderful to work with."
Emmerdale star Claire King tweeted:
"RIP Sheila Mercier, the beating heart of Emmerdale, never forgotten, so many wonderful memories, love and condolences to all her family x"
Sheila Mercier was in the soap from when it launched as Emmerdale Farm back in 1972.
She was last seen in the programme ten years ago when "Annie" attended the funeral of Jack Sugden.
Ms Mercier was a Shakespearean actress before joining the RAF during World War II.
After the war, she returned to theatre before landing her big break in TV.