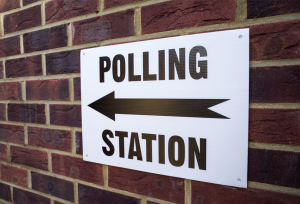 Voters are going to the polls for the third time in five years.
And, it's the fourth general election in under a decade.
After a bitter six-weeks' campaign, the nation will decide if Boris Johnson's Conservatives or Jeremy Corbyn's Labour will have the key to Number 10.
There is still the distinct possibility of a hung Parliament.
Six hundred and fifty parliamentary constituencies are being contested in England, Scotland, Wales and Northern Ireland.
More than 40,000 polling stations open from 7am until 10pm.
Some are in pubs, a hair salon, a launderette and a chip shop.
The winning party needs 326 seats to govern with a majority.
Anything less will need support from other parties.
In the last three general elections – 2010, 2015, 2017 – only David Cameron secured a clear majority.
In 2010 Mr Cameron went into a coalition with Nick Clegg's Liberal Democrats.
And in 2017, after the second hung parliament in seven years, Theresa May was pushed into a deal with Northern Ireland's Democratic Unionist Party (DUP).