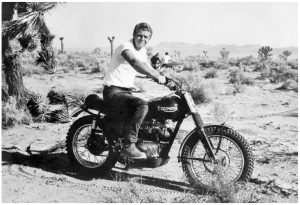 Steve McQueen and his Triumph
What a success! British bike maker Triumph has boosted sales after expanding into China.
The iconic firm has made motorcycles for stars like Steve McQueen and Marlon Brando.
It's increased its revenue from £502.7 million to £529.5 million in the last year.
It returned a profit of £9.5 million.
Triumph sells 86 per cent of its bikes abroad.
In the most recent financial year, it sold 60,131 machines – down 974 on the previous year.
It also expanded into China and launched new models.
The Leicestershire firm, founded in 1902, employs 2,400 people
It went bankrupt in 1983, but was saved by billionaire house builder John Bloor.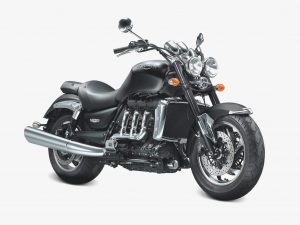 Triumph Rocket 3