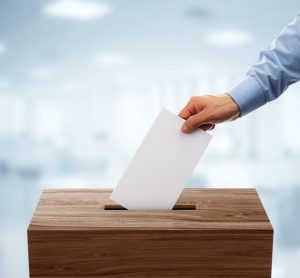 The race for the keys to Number 10 has tightened, according to the latest polls.
The Conservative Party is still on course to win tomorrow's general election – but its majority might be cut to a meagre 28 seats.
And there are fears the UK could end up with a hung Parliament.
The second YouGov poll shows the Tories will win 28 seats – giving it 339 overall.
Labour will have a total of 231.
Only a month ago polls indicated Boris Johnson's party was looking at a 68-seat majority.
That's a drop of 40 seats within weeks.
The YouGov poll for Sky News said a hung parliament could not be ruled out.
The Liberal Democrats would win 15 seats – three more than in 201.
The SNP would gain six for an overall total of 41.
It's predicted Nigel Farage's Brexit Party will win none.
Chris Curtis, YouGov's Political Research Manager, said:
"Our latest and final poll shows that a small Conservative majority is likely, with the Tories taking 22 more seats than in 2017 and Labour losing 31.
"This would be the best and worst results respectively for each party since the 80s.
"But the margins are extremely tight and small swings in a small number of seats, perhaps from tactical voting and a continuation of Labour's recent upward trend, means we can't currently rule out a hung parliament.
"As things currently stand there are 85 seats with a margin of error of 5 per cent or less."