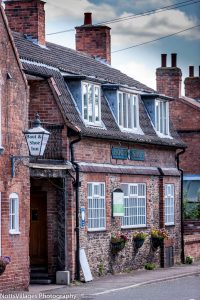 The Boot and Shoe
Cheers! For the first time in a decade the number of British pubs is on increase.
Latest figures from the Office of National Statistics (ONS) show that in 2019 the UK has 39,135 pubs – 320 more than the year before.
It is the first increase since 2010.
The dramatic turnaround ends years of a declining British institution.
At one point, on average two pubs a day were closing.
And, the renaissance could continue as Wetherspoon boss Tim Martin plans to spend £200 million on expansion.
He said the investment could create 10,000 jobs.
Pub analyst Patrick Clover, of Stampede, said:
"The reduction of pubs over the last decade has been heart-breaking, following devastating changes to business taxes and alcohol duties.
"But I hope these figures signpost a reversal of fortunes."
Mr Clover added: "The change may be down to pubs realising they can no longer rely on the same old regulars.
"Instead they're improving food menus, offering accommodation and events such as live music."
Local communities have also stepped in to save "the local" from developers.
Nik Antona, chairman of Camra, said:
"We welcome this data that shows a slight increase in the number of open pubs nationally.
"Unfortunately, pubs continue to close, particularly in small or rural communities.
"This means the loss of the social, cultural and economic benefits that come with a well-run local.
"To ensure pubs survive and thrive, they need a fair tax system and stability going forward."
However, the British Beer and Pub Association (BBPA) warned a turning point was yet to be reached.
Nevertheless, the BBPA said: "We would cautiously welcome any good news for pubs, however our own data suggests a higher base of pubs, and has shown higher closure rates for the last five years.
"In the New Year we will be able to report 2019 pub numbers versus 2018.
"If people want to see pubs flourish, policymakers need to create the right environment for them to grow."