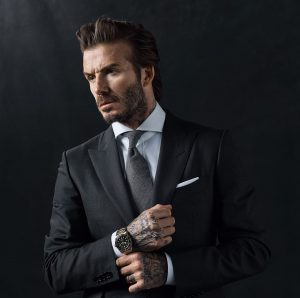 David Beckham is the highest earning British person on Instagram for the second year.
The former Manchester United player and England captain can attract up to £286,000 for posting just one image.
He's already uploaded 30 this year – raking in £8.6 million.
The celebrity has upped his fees from the £228,000 a post he charged last year.
Beckham is ranked 17th globally in Instagram's annual rich list.
This year, Beckham became the "face" of watch company Tudor – an off-shoot of Rolex.
Fellow footballer, Real Madrid winger Gareth Bale is 21st on the list.
He charges £166,000 per post.
For the second year in a row, 'self-made' billionaire Kylie Jenner took the top spot, able to command just shy of a million for her sponsored posts at £963,388.