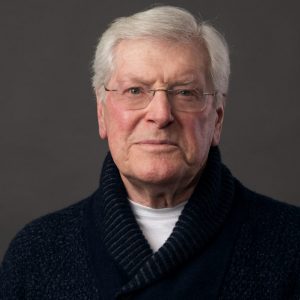 Long serving Crufts presenter Peter Purves has been dropped from the Channel 4 show.
He claims he has been axed because he's too old at 80.
In defiance he said he was "angry and upset" by the decision.
Mr Purves – who also presented Blue Peter from 1967 to 1978 – said:
There wasn't a hint last year at the show – this would be my 42nd year presenting.
"It's part of my life. I was very shocked; I was very hurt.
"I believe that the diktat that's probably come from Channel 4 is we want a younger presentation team.
"I know that that was said, no one's written it down for me, but I know that's been said.
"Channel 4 want a younger presentation team, so I had to go.
"I do a number of great big outdoor events, the Countryfile Live event at Blenheim Palace.
"I hope that I carry on running dog arenas at big shows.
"I'm not worried about it being on television, but I don't believe that because you reach a certain age, your talent, your skill, should just be dismissed.
"I feel I've been part of that show for a long, long time – so that's what it's very hard to break the feeling on.
"There's a void."
Mr Purves, who has six dogs, said:
"It wasn't a nice telephone call to be told he had been dropped.
"It went 'well there's no easy way to say this, but actually you're surplus to requirements – we don't need you.'".