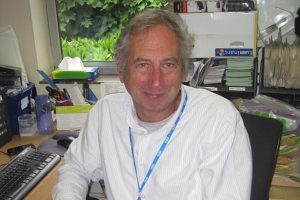 Peter Teich
 A pensioner lost his £193,000 inheritance after he put in the wrong sort code to deposit the money.
And, the person who received the funds by mistake refused to give it back.
Peter Teich, 74, from Cambridge, was banking the money left to him after his father died.
Within hours he realised he'd used the Barclays bank wrong sort.
However, the incorrect code actually belonged to another person who also lived in Cambridge.
Amazingly, they wouldn't return the money.
Barclays said it could not intervene, nor retrieve the money.
It offered Mr Teich £25 as a "small token of gesture".
Now, after spending thousands of pounds on legal battles, Mr Teich has recovered his money.
He said: "Barclays insisted that I bear the full and sole responsibility of pursuing their own dishonest customer.
'I freely acknowledge my mistake in this unhappy saga: I provided the sort code of the wrong Barclays branch.
"But my error fades into insignificance when considered in the context of Barclays' conduct."
Barclays refused to say who had the money, forcing Mr Teich to spend £12,000 in legal fees to find out the name himself.
He then spent another £34,000 in the high court to have the recipient's account frozen.
In the end, the court ruled the money had to be returned – leaving Mr Teich £46,000 out of pocket in costs.
Barclays offered a meagre £750 to help cover the spend.
Mr Teich said: "It could have taken Barclays a few days to recover the misdirected funds, but instead they did nothing,"
Eventually, Barclays agreed to recompense Mr Teich all his legal money.
In a statement, Barclays said: "It is evident that on this occasion we have failed to meet the high standards that Mr Teich can expect to receive from Barclays, and for this, we have offered our sincere apologies.
"After taking a closer look at this situation, we can confirm that Mr Teich can expect the fees he has incurred to be refunded in full with interest, together with a payment for the distress and inconvenience this matter has caused."