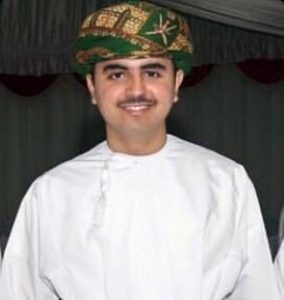 An Omani student has been stabbed to death as muggers "demanded his Rolex watch".
Mohammed bin Abdullah Al Araimi, 26, was attacked near Harrods in Knightsbridge, West London.
He was walking home with a friend from a nearby restaurant just before midnight
It's believed two men approached the pair, and one demanded the watch.
In the struggle that followed the student was knifed in the back.
The Omani embassy posted in Arabic on Twitter:
"There was an unfortunate attack that claimed the life of the Omani student Mohammed bin Abdullah Al Araimi.
"The Embassy is closely following the circumstances of the incident with the competent British authorities.
"We belong to Allah and to Him we shall return."
The Metropolitan police said that a second man was also injured in the attack.
He remains in hospital with non-life-threatening injuries.
Detective Chief Inspector Andy Partridge said:
"We retain an open mind concerning the motive for the attack and are pursuing a number of lines of enquiry at a pace.
"I urge anyone who has information concerning this incident to contact my team who are waiting to speak with you."