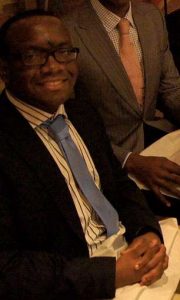 The son of Labour's Home Secretary has been charged with two counts of assaulting the police after a fracas at the Foreign Office.
James Abbott-Thompson, 28, was arrested after police were called to the Westminster office where he used to work.
Westminster Magistrates' Court in London was told he'd spat and punched one officer while biting the thumb of another.
He was bailed to re-appear in February 2020.
By then, if Labour wins the coming general election, his mother Diane could be Home Secretary and in charge of policing.
The Met Police confirmed they were called to an incident at the Foreign Office in King Charles Street, Westminster at 2.45pm last Friday.
A spokesman said:
"James Adam Abbott-Thompson, 28, was charged on Sunday 1 December with two counts of assault by beating of an emergency services worker.
"He was further charged with an offence under Section 4 of the Public Order Act. He appeared in custody at Westminster Magistrates' Court on Monday, 2 December.
"He was granted bail and next appears at City of London Magistrates' Court on 7 February."