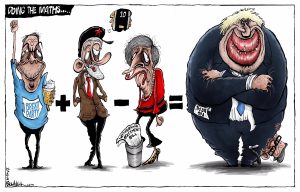 Brian Adcock – Independent
The annual Political Cartoon of the Year Award is being held in London tomorrow.
Some of Britain's finest political cartoonists have made the short-list.
The country's best pocket cartoonist will also be decided.
The guest presenters are former Labour MP Kate Hoey and Conservative "beast" Ken Clarke.
The event, in Smith Square, Westminster, is sponsored by Ellwood Atfield – a communications and advocacy head-hunter.
It's run alongside the Political Cartoon Gallery.
Ben Atfield, managing director at Ellwood Atfield, said:
"We think political cartoons are so important because they not only act as news sources, but they can translate into a historical record of the political climate.
"In a time when journalism is constantly evolving, political cartoons have remained a timeless method of political commentary.
"Particularly in a time of tremendous volumes of media output, the ability of cartoons to communicate a compelling and comprehensive message has undisputedly stood the test of time."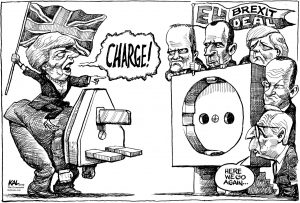 Kevin Kallaugher – The Economist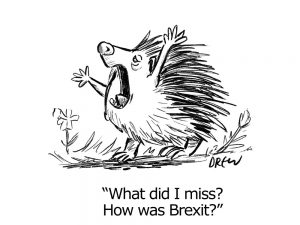 Andrew Fraser  – Private Eye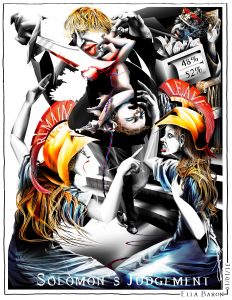 Ella Baron – TLS