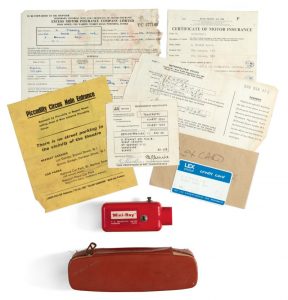 "Baby you can't drive my car" – Ringo Starr's motor has a parking ticket.
It was issued in April 1969 outside Apple Record in Savile Row, London.
And, it's now up for auction at Sotheby's.
The ticket is expected to make £2,000.
It's being sold by Alan Herring who was the driver for both Ringo and George Harrison in the 60s.
Mr Herring said he was usually "very good" at talking round traffic wardens – but not this one.
The ticket is sold along with other Beatles motoring ephemera.
"Baby you can drive my car" was the opening track on the Beatle's 1965 Rubber Soul album.