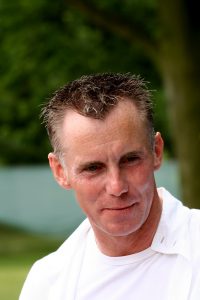 Television chef Gary Rhodes has died suddenly. He was aged 59.
The father-of-two died in Dubai with his wife Jennie by his side.
The "spiky-haired" Michelin starred chef was filming for a new ITV show when he fell ill.
Chef Reif Othman, who was part of the filming, said he saw Rhodes only six days ago.
He said he appeared "fine and healthy".
Rock Oyster Media and Goldfinch TV said:
"Gary was in the middle of filming a wonderful new series with Rock Oyster Media for ITV from his base in Dubai.
"Gary was taken ill very suddenly at home during a break in filming and died a short time afterwards.
"Production was obviously halted as soon as Gary was taken ill and members of the Rock Oyster Team remain in Dubai to support the family as best they can."