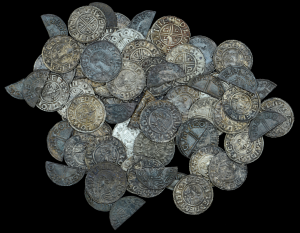 A haul of Anglo-Saxon coins buried more than a 1000 years ago are to be auctioned.
Metal detectorist Don Crawley uncovered the 99 silver pennies on a farmer's land in Suffolk.
The British Museum verified the coins from the time of King Aethelred – AD 978 to 1016.
The hoard was probably hidden in 999AD by a pilgrim repenting their sins before the impending "doom" of a new millennium.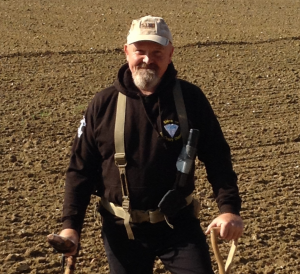 The land where Mr Crawley found the pennies was the site of a demolished Saxon church.
He said: "It was my first visit to this farmer's land in Suffolk.
"After walking up an incline in the field, my Deus detector gave off a strong signal and within a short space of time I had recovered 93 coins."
The collection – estimated to be worth £50,000 – includes two rare mints.
These coins can be traced to a specific place of manufacture.
One in Louth, Lincolnshire, was previously unrecorded.
The coins are being sold by Dix Noonan Webb in a two-day auction in Mayfair, London.