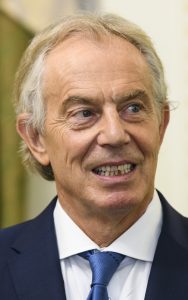 Former Labour Prime Minister Tony Blair believes Britain is in a mess.
And he believes neither his own party nor the Conservatives deserved to win the General Election on December 12th.
He said: "We're a mess.
"The buoyancy of the world economy has kept us going up to now, but should that falter, we will be in deep trouble."
Blair, who ran a centrist pro-business government, said that current party leader Jeremy Corbyn was promising a revolution.
"The problem with revolutions is never how they begin but how they end.
"The truth is: the public aren't convinced either main Party deserve to win this election outright."
Blair – who was in Downing Street from 1997 to 2007, has repeatedly called for Brexit to be reversed.