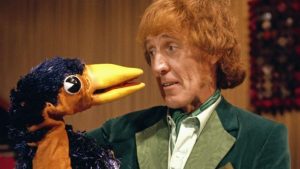 Comedian Rod Hull's puppet Emu is to be sold at auction.
The mad-cap bird that took to attacking celebrities is expected to fetch £10,000.
In a crazy three minutes, Emu and Hull created television mayhem – and comedy history – with their 1976 appearance on The Michael Parkinson Show.
The highly respected host was reduced to rolling around on the studio floor as Emu launched into a relentless assault, trying to eat his shoes.
Sir Michael Parkinson later complained his 30 years' career – interviewing the world's most famous people – was remembered for being "attacked by a ****ing Emu".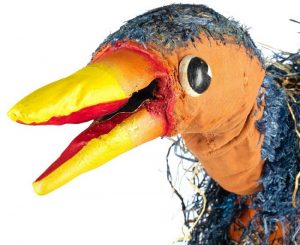 Hull only used two Emu puppets – the much used original and a back-up.
The original is for sale at Bonhams in London.
Hull died in 1999 after falling from the roof of his home while mending an aerial.
https://www.youtube.com/watch?v=6AURUEq8SRw
©BBC