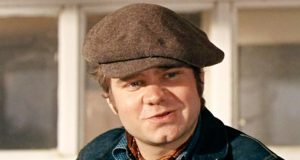 Scene stealing actor Michael J. Pollard has died. He was aged 80.
Pollard earned an Oscar nomination for his acting in the 1967 film Bonnie and Clyde.
He plays a getaway driver for the couple – even though he never learned to drive in real life.
Pollard died in a Los Angeles hospital from cardiac arrest.
He was a "journeyman" actor with a talent for improvisation.
Warren Beatty – who played Clyde Barrow – wanted Pollard to play C.W.Moss, the gas station worker who joins the gang.
Film critic Roger Ebert called the casting "a milestone in the history of American movies."