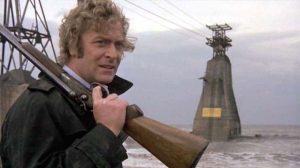 A mystery philanthropist is leaving bundles of cash in a village used to film the gangster film Get Carter.
Over the last five years a dozen packets have been openly left on pavements in Blackhall Colliery, County Durham.
Most usually contain £2000 in £20 notes.
Durham police have tried to trace the notes and carried out fingerprint tests – but they're no nearer to finding the mystery benefactor.
Detective Constable John Forster said that the latest find was the fourth handed in this year.
He said: "This could be the work of a Good Samaritan, but we would like to thank the residents who have shown incredible community spirit by handing the money in.
"The circumstances remain a mystery, so we would welcome any information that will help us get to the bottom of these random incidents."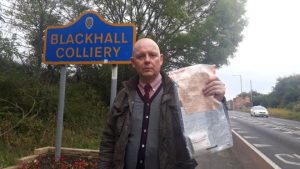 Blackhall Colliery is an old mining community.
Its last pit closed nearly 40 years ago.
Its beach was used in the final scene of the 1971 movie Get Carter, starring Michael Caine.